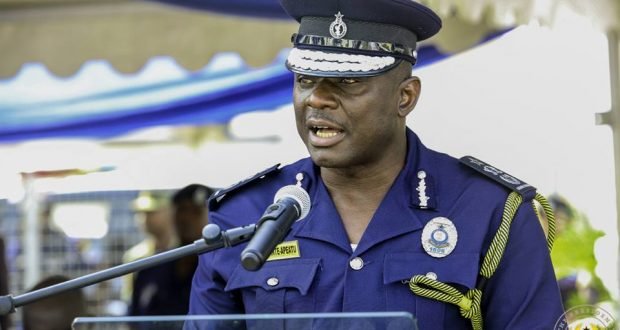 IGP David Asante-Apeatu
Former Inspector General of Police (IGP), David Asante-Apeatu, has discontinued the defamation case he brought against a Net2 TV Journalist, Justice Kwaku Annan.
The former IGP sued Justice Kwaku Annan, host of 'The Seat' of Net 2 Television for defamation.
The decision to discontinue the case comes after the lawyer of the former IGP was told in court by the judge sitting on the case that he 'did not know the people he was dealing with'.
"Counsel, you say today s your birthday, if I were you, I will use my birthday to write a letter to the registry and let Clark together with the court look for him and service him. You don't know the people you are dealing with".
Mr. Asante-Apeatu asked the court for damages; costs, including lawyers fees over defamatory comments made by Mr Annan in a June 16, 2021 broadcast which he avers injured his reputation as a well-known retired IGP of Ghana and a forensic specialist.
According to the statement of claim, Mr Annan in the broadcast suggested that the IGP is a fence for criminals in Nigeria and Ghana, harbours as well as works in cahoots with criminals and is on the payroll of top criminals in Ghana.
"The plaintiff avers that the words complained of are utterly false, products of the defendant's imagination and were mischievously calculated by the defendant to disparage the plaintiff and to create disaffection for him and to bring him into odium in the eyes of right-thinking members of the Republic and the global community," the suit reads.
"In consequence, the plaintiff's reputation has been egregiously damaged and he has suffered debilitating distress and embarrassment. Further, he has been inundated with numerous calls from professional associates, journalists, social relations and friends and outright strangers, and he has had to answer very mortifying questions".
However, in a letter sighted by Starrfm.com.gh Mr. Asante-Apeatu instructed his lawyer to stop pursing the case without stating any reason for discontinuing with the case.
Attached is the discontinuing statement from the Former IGP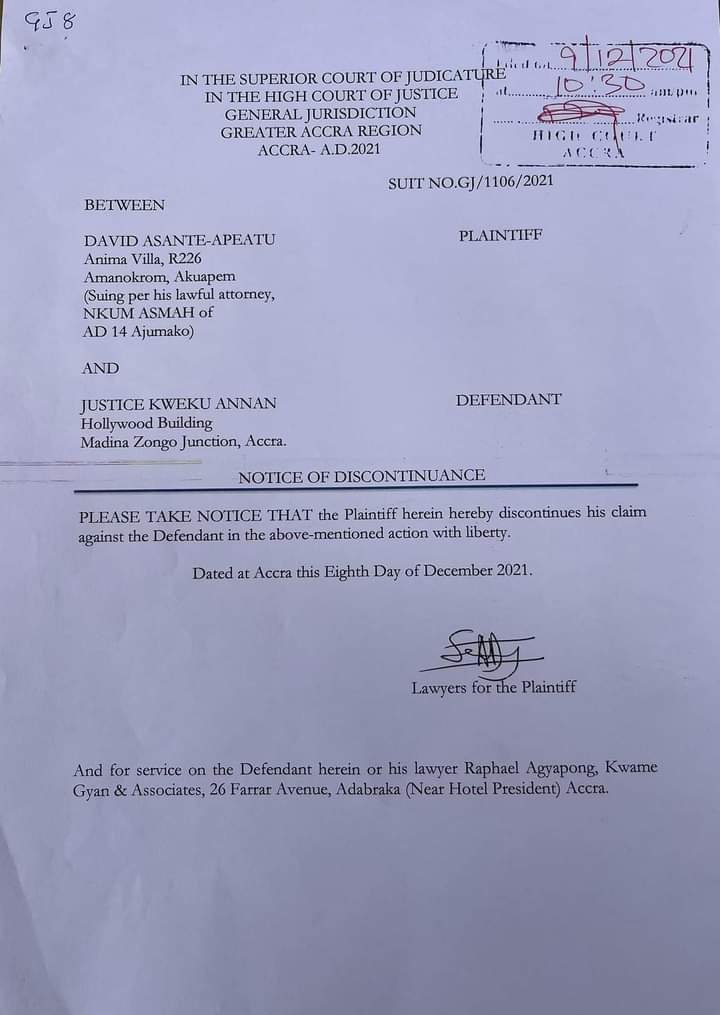 Source: Ghana/Starrfm.com.gh/103.5FM/Isaac Dzidzoamenu