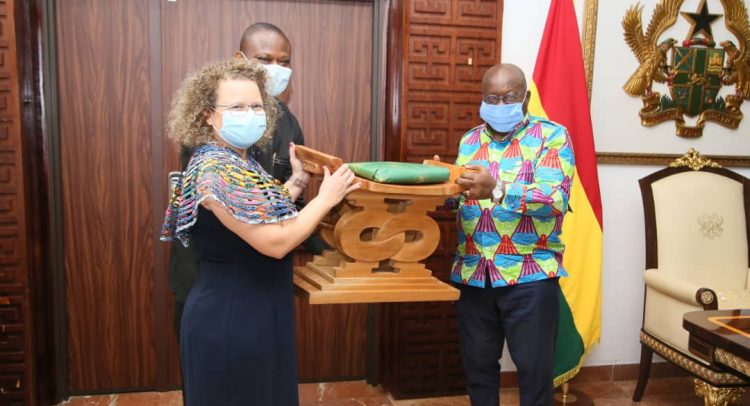 President Akufo-Addo has endorsed proposals for a 'two-state' solution to end the infamous Middle-East crisis between Israel and Palestine.
The two-state solution to the Israeli–Palestinian conflict envisions an independent State of Palestine alongside the State of Israel, west of the Jordan River.
The boundary between the two states is still subject to dispute and negotiation, with Palestinian and Arab leadership insisting on the "1967 borders", which is not accepted by Israel.
The territory of the former Mandate Palestine (including Jerusalem) which did not form part of the Palestinian State would continue to be part of Israel.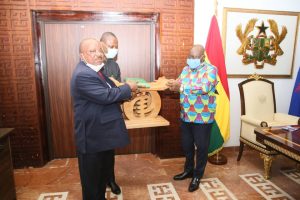 At a farewell meeting with the outgoing Israeli Ambassador to Ghana, Shani Cooper – Zubida, he declared his government and that of people of Ghana to the proposed roadmap.
"We are so very committed here in Ghana to the two-state solution to the problems in the Middle East which will see Israel living within universally acknowledged borders side by side with the Palestinian state that is also well defined", he said.
"We believe it has been a feature of Ghanaian policy for sometime, that is the two-state solution is the solution that will hopefully bring an end to this long protracted conflict in the Middle East which has affected so many lives and so many relationships across the world" President said.
On her part, the outgoing Israeli Ambassador, Shani Cooper – Zubida said after three years in Ghana, she is proud of the fact that Ghana and Israel has been able to deepen their relations in three sector, namely; Agriculture, Innovation and Health.
"We have done it through business and through public diplomacy and I am happy to report that the number of Israel companies interested in doing business with Ghana and in Ghana has gone up tremendously and the number of beneficiaries of the Israel development agency has also gone up including specific programmes that were built by the agency for Ghana in Agriculture and in Health", she said.
Also at the presidency to bid the President farewell was Jesus Mba Bela Abaha, outgoing Ambassador of Equatorial Guinea to Ghana.
In his remarks, he indicated that due to the COVID-19 pandemic, what was supposed to be the commencement of deliberations between a joint Ghana-Equatorial Guinea joint permanent mission for cooperation in Equatorial Guinea, could not materialize.
He was hopeful that his successor would ensure that it comes to fruition.
President Akufo-Addo talked of the relationship between Ghana and Equatorial Guinea which he said is evidenced in the story of 1878, when Tetteh Quarshie, a Ghanaian blacksmith, brought cocoa beans to Ghana from the Fernando Po Islands (now called Isla de Bioko).
This single act, he said is responsible for Ghana's cocoa sector that the country prides itself in.
He therefore wished the envoy success in his new challenge back home as Councilor at the presidency of Equatorial Guinea