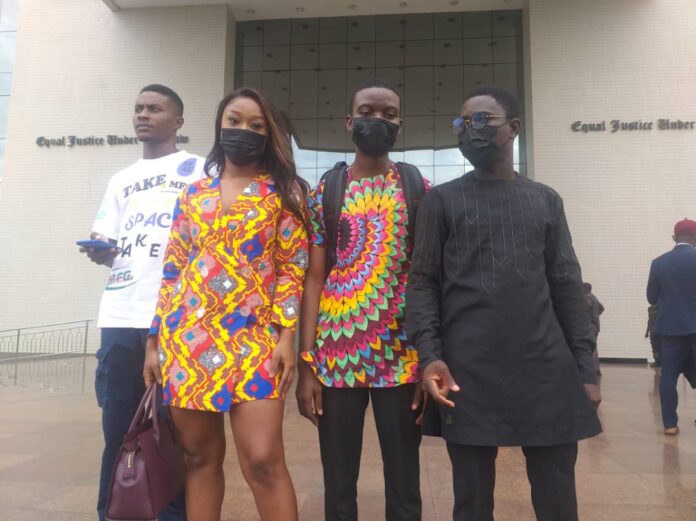 A Fighter General of the #FixTheCountry Campaign, Commander Hardi Yakubu says the campaigners will not be part of the National Democratic Congress's (NDC) demonstration for justice and others.
According to him, the FixTheCountry campaigners will not support any political party to gain electoral capital using the genuine concerns of the people.
The #FixTheCountry Campaign which started on the microblogging site, Twitter had some unhappy Ghanaians venting their displeasure over what many describe as a failure on the part of successive governments to improve the lives of the citizenry.
The campaign seeks to get the government to fix the country in areas such as the rising youth unemployment, dilapidated health system, skyrocketing home-renting structure, poor road networks among others.
Although the campaigners wanted to the campaign to the next level, by proposing a demonstration, they were denied the right to do so because according to the Ghana Police Service, the restrictions imposed on the country due to the covid-19 pandemic had not been lifted.
However, the Ghana Police Service provided security for the youth wing of the NDC during their 'March for Justice'.
Speaking on Atinka TV's morning show, Ghana Nie with Ekourba Gyasi Simpremu, Commander Hardi Yakubu said,"We are not going to be part of it. We will not help any political party to win the electoral fortunes on the back of the genuine concerns of the people, we are mobilising on non-partisan basis, NDC can go on with their demonstration, they have the right but we are not part."
He said a new date, 4th August 2021 has been fixed for their long awaited demonstration, adding that preparations are underway towards the upcoming demo.
Commander Hardi Yakubu therefore called on all Ghanaians to put aside partisan consideration and join a non-partisan genuine platform that amplifies the voices of the people without any consideration for partisan benefits or elections
ATINKA TV