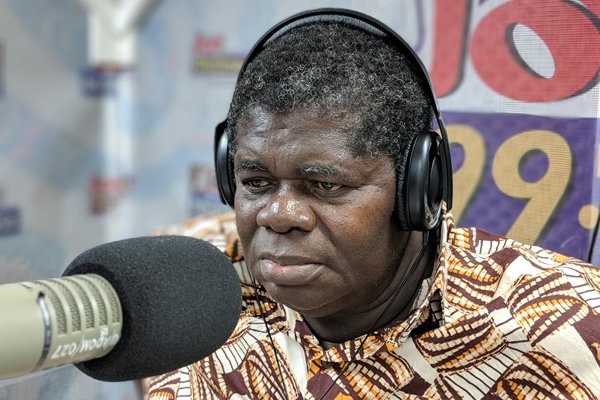 Psalm Adjeteyfio
Veteran actor, Psalm Adjeteyfio, has expressed his utmost gratitude to Vice President Dr. Mahamadu Bawumia for the kind gesture he has shown him.
The Vice President on Monday donated GH¢50,000 to the 'Taxi Driver' actor for his rent and upkeep. This was after the actor made a public appeal for Ghanaians to support him raise an amount of GH¢3,000 for his rent.
The appeal was contained in a viral video from his interview with Step1 TV. The Vice President, after seeing the video of his interview decided to go to his aid.
The presenter, who interviewed the actor popularly known as TT, subsequently presented GH¢30,000 from the Vice President to TT. That money was to pay for the actor's rent for five years. An additional amount of GH¢20,000 from the President was presented to him for his general upkeep.
A social media video on Tuesday captured TT expressing his gratitude to the Vice President.
"Mr. Vice President I am really really honoured. Tears don't come to me easily but in such situations before I realise the tears will roll down. So please if you see that the tears are rolling down I'm sorry. I am really really …I am, I am … I don't know what to say. I thank you so much. I really really thank you," he said as he shed tears