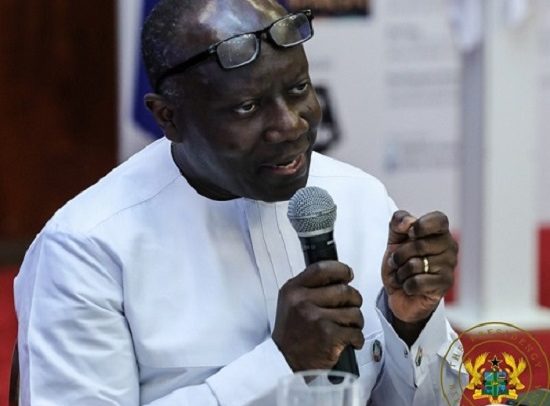 Ken ofori-Atta
GOVERNMENT HAS raised GH¢1.86 billion from the sale of a seven-year bond to tackle the country's debt burden.
Proceeds from the bond, which drew near-record demand, would help refinance the debt of a five-year bond which is due to mature.
The long term bond, expected to offer both safety and liquidity, was snapped up by investors who oversubscribed it by 3.3 per cent with the interest cost of the debt instrument going down by 6.4 per cent from 24.5 per cent to 18.10 per cent.
This means significant savings for government on its interest payment aimed at restructuring its debt.
This debt re-profiling is understood by experts to give the government the economic space to repay debts that are falling due.
Government plans to issue a gross amount of GH¢21,430.00 million, of which GHȼ17,301.00 million is to rollover maturities.
The remaining GH¢4,129.00 million is fresh issuance to meet government's financing requirements, according to the Ministry of Finance.
Per the Ministry's issuance calendar for April to June, 2021, the government aims to build benchmark bonds through the issuance of the instruments of the 91-day and 182-day will be issued weekly; and the 364-day bill will be issued bi-weekly also through the primary auction, with settlement being the transaction date plus one working day; securities of two-year up to seven-year will be issued through the book-building method