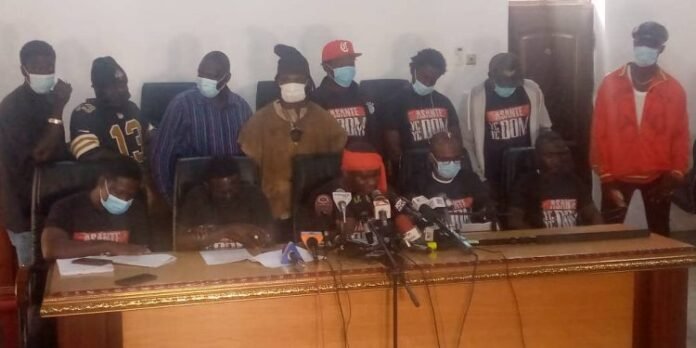 Some youth groups in the Ashanti region have threatened to shut down branches of the Lighthouse Chapel International in the region over a critical sermon delivered by the leader of the church Bishop Dag Heward-Mills which appeared to attack the Ashanti Monarch Otumfuo Osei Tutu.
The said sermon, which has found its way onto social media, is said to be questioning the impact of the influential king on his subjects and community.
According to the group, the popular televangelist has slighted the revered traditional leader and must go beyond an apology to atone for his sins.
"We are calling on Bishop Dag to seek wise counsel within 48 hours. Otherwise, none of his churches in the Asanteman enclave will be allowed to operate. Also, we are warning all and sundry who hide behind religion and politics to push this evil agenda against Asanteman and his royal majesty Otumfuo Osei Tutu. We will let them know that we will meet them up with brute force" the General Secretary of one of the groups Kwabena Frimpong said.
Bishop Dag Heward-Mills has however apologised over the sermon.
In an apology, the Preacher said: "I am deeply saddened that a message I shared at a conference, nearly 20 years ago, has been taken out of its context and circulated by persons who have previously declared that they will maliciously cause our churches in Kumasi to be closed down.
"I wish to apologize to His Majesty Otumfuo Nana Osei Tutu II for any disrespect, insult or harm caused him or his royal court. Please accept my profound apologies for the statements I made".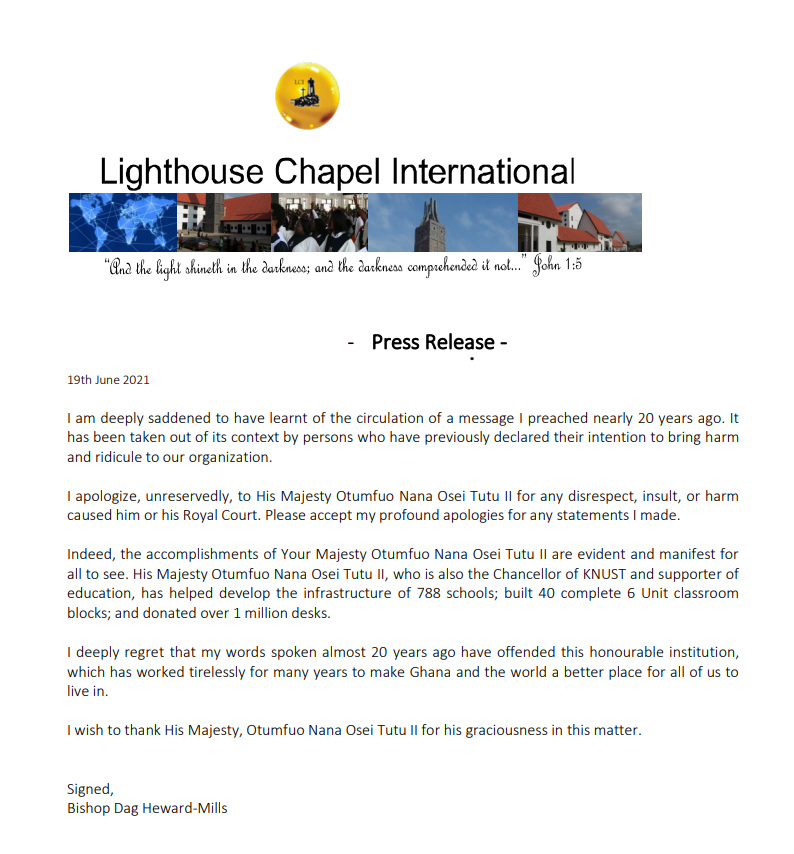 Bishop Heward-Mills has been in the news lately following reports of some misunderstanding between him and some of his pastors which has ended up in court. The pastors accuse the church of not paying their social security